You are here :
World
> Asia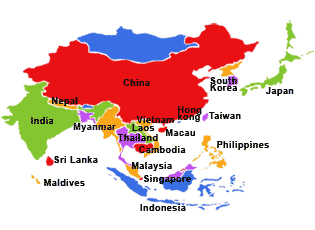 About Asia
---
Asia is massive, and it's home to some of the world's biggest and best attractions. With the advent of discount airlines and a set of burgeoning Asian markets eager to stake their claim on the international tourist circuit, the time has never been better to explore this exotic continent.

While exploring Asia, vacationers have ample opportunity to stretch out on the laid-back beaches of Bali or Southern Thailand or see once-in-a-lifetime icons like the Great Wall of China, Mt Everest in Nepal or the Taj Mahal in India. Along the way, accommodation in Asia caters to every budget and lifestyle, with no-frills guesthouses and exclusive five-star resorts in every city and stronghold.

Regardless of what brings a person to Asia, the food alone ensures a memorable visit. Spicy curries layered with fragrant herbs in Southern India give way to the delicate fresh seafood of Japan and Taiwan. Worldwide influence shows up in Asian cuisine, with dishes in Melaka hinting at Portuguese ancestors while baguettes in Vietnam could rival any sold in Paris.

These myriad cultures are what make a visit to Asia so memorable. Whether trekking to a Borneo longhouse in backcountry Malaysia, joining a raucous festival in the Philippines or staying in a monastery in upcountry Tibet, visitors in Asia are sure to come across shades of life they've never encountered before. Everywhere travelers venture, ancient Hindu shrines, elegant mosques and colorful Buddhist temples wait to be explored.

But it isn't all joss sticks and island-hopping in Asia. This continent also has some of the world's most dynamic central business districts. More business travelers than ever before are flooding the markets of Tokyo, Hong Kong, Bangkok and Beijing, and hotels in Asia have responded by rolling state-of-the-art business and conference facilities.
All country in Asia